*OAKESMUIR SPARTANEIGHITY
Registr:ABC 597 1/2, DE 398985956999
Sire:*Spartacus
Dam:Dierdre
Foaled:08. May 1999
Color:flaxen sorrel
Height:160 cm
Foals:*GW Jumpy, *GW Levi Bella Donna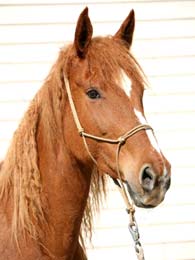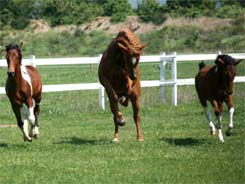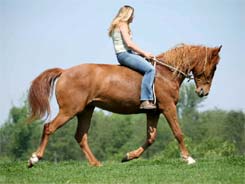 She's a lively mare with intelligence. Oakesmuir Spartaneighity
is not only the daughter of the famous *Spartacus, but she is
also one of the largest ABC registered horses in the world.
*Sparty is very willing and quick to learn. She is intelligent and
therefore quickly bored. She has a long stride and a high sitting
tail making her appearance a treat for the eyes. Sparty possesses superior dominance but becomes very sensitive when pertaining to her relationship to humans.