*CCG CHOCOLATE CHIP
Registr:ICHO 510-D, ABC possible
Sire:*Warrior Black Velvet
Dam:*CCC Addie Violet
Foaled:01. May 2003
Color:flaxen sorrel
Height:144 cm
Foals:*GW April Star, *GW Levi Bunny Buffon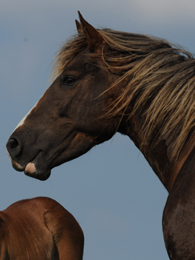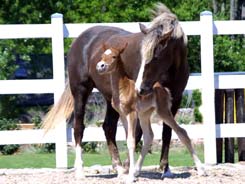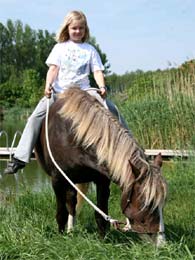 *CCG Chocolate Chip was our first Curly and as the name
states, she is very sweet. We bought her in 2005 from Gaby Kaercher for our daughter. Her character reflects all the typical
Curly characteristics.
*Stern (our nick name for her) is very calm. Even in her role
as a mother she finds balance. She is very forgiving to her riders.
A confident, calm and first class riding horse. She is perfect especially for kids who will find her to be an ideal riding partner.