*WCC BLONDE'S CARMALITTA
Registr:ABC 3089, DE 276404980052302
Sire:*BNC Chester
Dam:*WCC Blonde
Foaled:13. May 2002
Color:Palomino
Height:156 cm
Foals:*GW Image's Aragon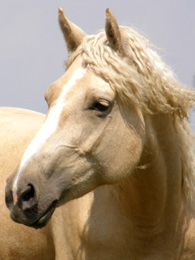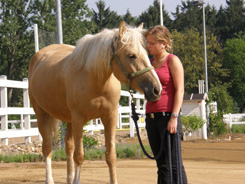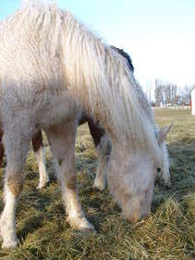 On the terrain *WCC Blonde's Carmalitta is confident, fearless, calm minded and very sure footed. She is a beautiful palomino mare with a stunning design and a balanced build.
*Carmalitta; just as almost all Curly horses; is very attached to humans. With her sweet ways and her devotedness she lets us lock her into our hearts.
This mare is forgiving of her rider's errors and tries to make it as easy as possible for her learners. Because of this she is ideal for children and beginner riders. These wonderful attributes were inhe- rited by her stallion foal *GW Aragon; whose father is the grand *Gabriel's Image.
*Carmalitta is trained in western riding.