*MIST SPARANTE
Registr:ABC 298 1/2, DE 304980020197
Sire:*Spartacus
Dam:Dierdre
Foaled:24. June 1997
Color:sorrel
Height:155 cm
Foals:*GW Spirit, *GW Levi Cara Mia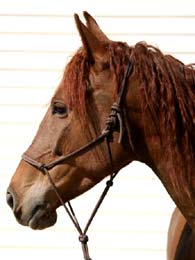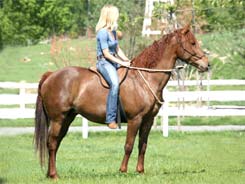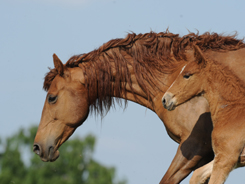 Our beautiful, large Alpa-Mare managed to carry the best
genes of her parents. Her robust build, her endless stamina
and her nerve strong Curly mindset with the beauty and
grace of an Arab horse. *Mist Sparante is the daughter of the worldwide known Curly Horse *Spartacus and her expression is
striking. *Misty is careful by character and in her role as
a mother she is a perfectionist. She holds strong relationships
to humans and wants to do everything right to please them.
She unites friendliness and diligence with wit.