*TEOC'S PAINTED TESS
Registr:ICHO 707-D, DE 404980029002
Sire:*Teoc's Painted T
Dam:*Shirley Curly
Foaled:01. January 2002
Color:Buckskin / Tobiano
Height:155 cm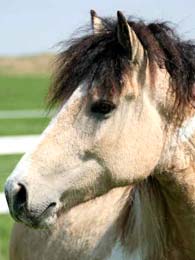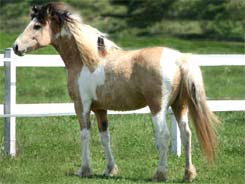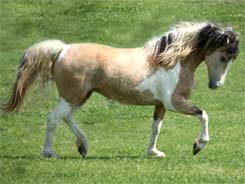 This one of a kind buckskin mare was for private sale. Congratulations to Tanja and Karin, we wish on all the best.
She has a very powerful appearance, not only her unusual colours but also her wonderful exterior. With her full dreadlock mane and her long bushy tail she is a compact and strong mare, a real eye catcher.
From the interior *Teoc's Painted Tess is nerve strong and dominant and in her own way fair, social and honest.
Teoc's Painted Tess is a wonderful checked mare with pride, a long stride, and all Curly horse exterior characteristics that one can wish for. She is listed in the Studbook I and holds American as well as German papers. She has been in training on our Ranch for one year. She feels safe on the terrain and is very friendly to work with.
Medicine / Care: regular hoof care, no shoe necessary
No problems loading her in a hanger if you halter her she will walk in the hanger on her own as well as back. Curious and teachable but not a horse for beginners. Has a safe and balanced in step and trot. Has started to side step and beginning to gallop large steps through training.