*TEOC'S CROSSING JOURDAN
Registr:ICHO 709-D
Sire:*Teoc's Painted T
Dam:*LS Dawn
Foaled:01. June 2005
Color:Black/Tobiano
Height:157 cm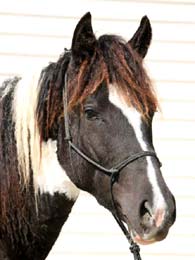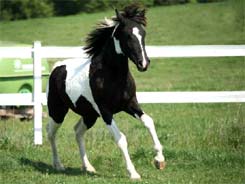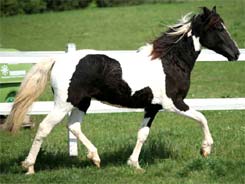 At the tender age of four months a once upon unsellable
horse made its trip from the USA to Ranch Wolf.
*Teoc's Crossing Jourdan has now become a largely grown,
well-respected teenager who holds all Curly Horse attributes.
*Jourdan speaks one hundred percent horse race. Our little
professor always wants to learn new things or she becomes
quickly bored. She is a wonderful horse with great personality
that loves to lead humans with her intelligence. As she does this
she always remains noble and nice.