*GW SPIRIT
Registr:DE 484859013806, ABC und ICHO possible
Sire:*Oakesmuir Pinto Pete
Dam:*Mist Sparante
Foaled:13. August 2006
Color:tricolor pinto
Height:now 148 cm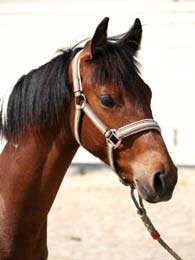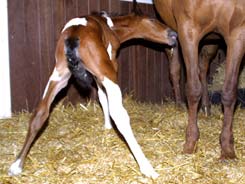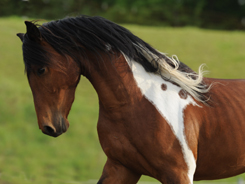 August 13th 2006 was a very important day for the future
of Family Wolf. Our very first foal was born, *GW Spirit.
From his father *Oakesmuir Pinto Pete he inherited a wonderful
and rare tricolour pattern and from his mother *Mist Sparante he inherited the friendly nature in which to work with humans.
*GW Spirit is a typical playful stallion with a brilliant personality.