*NAMASPAMOOS CANADA
Registr:DE 484855797907, ABC und ICHO möglich
Sire:*Oakesmuir Chimo
Dam:*Jondra DMC Funnyface
Foaled:29. April 2007
Color:Palomino
Height:now 151 cm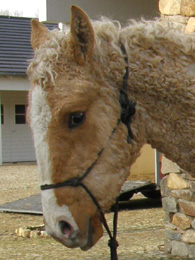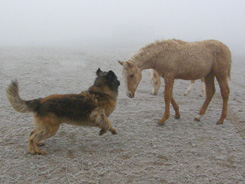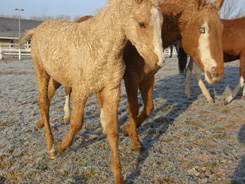 Our confident Curly foal who adapted all the positive attributes of his mother. His noticeable strong body build with is nice strides and bold body movements.
The Bavarian Breeder Association for Small Horses and Special
Horse Races gave our stallion foal *Namaspamoos Canada the highest ranking as a prize foal. We can hardly wait until *Canada is old enough for us to present this reward to him.
His cool ways and intelligence matched with his easy to get along with character makes it wonderful to work this him as our future stud. His father *Chimo can already be proud.