*GW LEVI BUNNY BUFFON
Registr:soon possible
Sire:*Teoc's Painted Levi
Dam:*CCG Chocolate Chip
Foaled:13. April 2009
Color:sorrel
Height:now 106 cm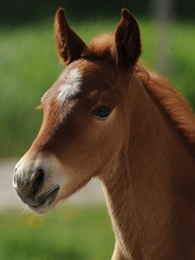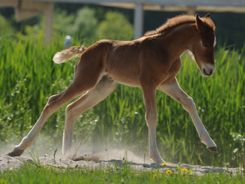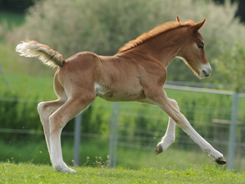 A compact, smooth body with a very good straight upright body line, a peppy gallop and jumping ability.
Better known as: Hoppla, here I come!
That´s how this beautiful little Curly stallion stalks through the paddock. He has a vivid eye and a dreamlike gallop, which may delight some dressage rider´s heart: upwards, nicely putting his leg under in absolutely round movements. Simply a dream!!!
And as a bonus he has the soft and silk-like fur, the so-called bunny-hair, so that you are just not able to stop fondling him.